FCRC 2019 assembles a spectrum of affiliated research conferences and workshops into a week-long coordinated meeting held at a common time in a common place. This model retains the advantages of the smaller conferences, while at the same time, facilitates communication among researchers in different fields in computer science and engineering. Each morning, FCRC features a joint plenary talk on topics of broad appeal to the computing research community.
The technical program for each affiliated conference is independently administered, with each responsible for its own meeting's structure, content, and proceedings. To the extent facilities allow, attendees are free to attend technical sessions of other affiliated conferences being held at the same time as their "home" conference.
Tutorials and 1-day workshops do not permit cross-attendance unless noted.
Sponsored by

FCRC 2019 Conference Chair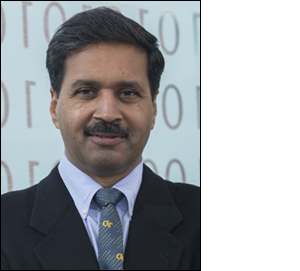 Vivek Sarkar
Georgia Institute of Technology
Reserve Your Hotel Room
FCRC has negotiated rates for the following hotels. Reserve your hotel room before May 24th! Reservations made after that date are based upon availability and rates may increase.
Spring Hill Suites Phoenix Downtown